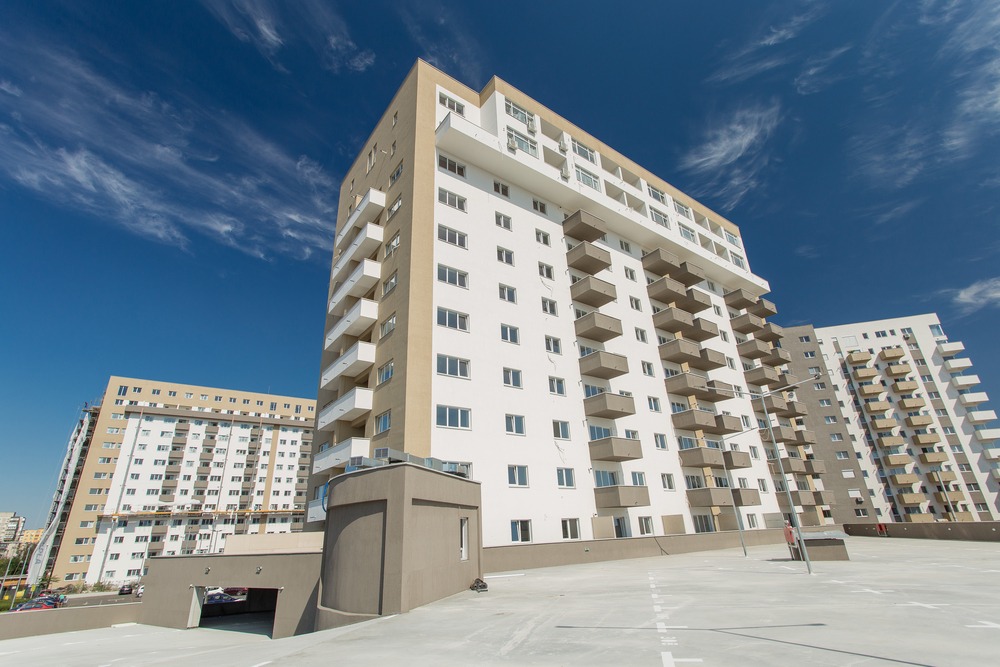 23 Sep

GRAN VIA PASSES THE 2,000 COMPLETED UNITS MILESTONE THIS YEAR AND ADDRESSES A NEW IMAGE
Bucharest, 22 September 2020 – The Spanish developer Gran Via Real Estate crosses the 2,000 apartments delivered on the Romanian market milestone in 2020, with the completion of the last phase of the Timișoara 58 project – 300 apartments. At the same time, the developer implemented a re-branding process this year, approaching a new and modern logo, under the signature of Verbio.
"The last years have represented a team effort for us, reaching the end of 2019 with 1,800 finalized apartments. 2020 is a year of change and we considered it opportune, once the milestone of 2,000 apartments is exceeded, to redefine the Gran Via brand in a contemporary way", explains Ana Maria Nemțanu, Sales & Marketing Director, Gran Via Romania.
"We have transposed the good reputation gained by Gran Via in 15 years of activity on the Romanian market into a new brand identity. Our goal was to illustrate a unique message of the brand through modern graphics and relevant to the targeted audience, with the purpose of generating a cohesive image of all Gran Via projects", says Despina Ponomarenco, Managing Partner, Verbio, a marketing & communication agency specialized in the real estate segment.
Timișoara 58 project has been developed since 2013, in four construction phases, on a 32,000 sq m plot of land (former Frigocom industrial platform) totaling an investment of EUR 45 million in land acquisition, infrastructure, 7 blocks and various facilities such as parking spaces, driveways or playgrounds for tenants.
Until last year, 500 apartments were delivered, and, after the completion of the final phase, the entire community will count 800 units: studios, two and three rooms, as well as duplex apartments. All apartments fall within the 5% VAT rate. The demand is mainly coming from young families in Bucharest and from those who relocate to Bucharest from other counties. The project is appreciated for the facilities in the area: Gorjului metro station at a 15 minutes' walk, Lidl, Penny Market, Kik and JYSK stores in the immediate vicinity, as well as for the many types of compartments.
***
ABOUT GRAN VIA: Gran Via has a history of 15 years on the Romanian market, specializing in the reconversion of former industrial lots into residential projects, which have changed the face of the city. So far, the developer has completed 2000 apartments in projects such as Gran Via Park, next to Plaza Mall, and Timișoara 58, both in Sector 6 in Bucharest, Aviatiei Apartments being the third project completed in Bucharest. In Constanța, the developer is building Gran Via Marina complex, near the Vivo! Shopping mall, 10 minutes away by car from Mamaia resort. The developer's investments exceeded EUR 200 million during the 15 years of activity on the Romanian market.