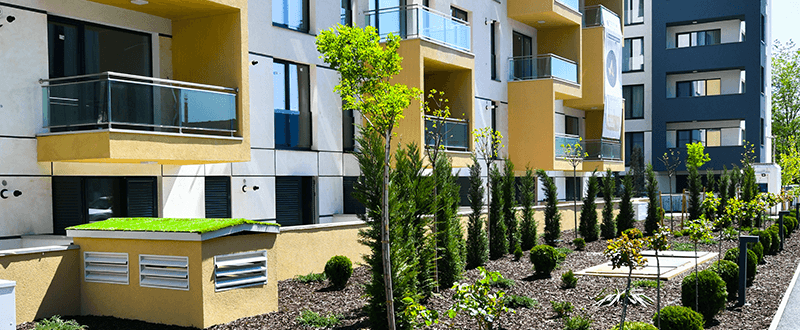 25 Feb

Timisoara 58 project to be finalized in 2020
Bucharest, 25.02.2020: The Spanish developer Gran Via Real Estate completes this year the development of the former Frigocom platform at the intersection of Timișoara Boulevard with Moinești Street, Timișoara 58 residential complex.
The company is working on the last phase of the project, two blocks with 300 apartments, totaling an investment in construction of EUR 18 million.
"For these last blocks, the structure was completed, the closures were made in proportion of 80%, now working on interior partitions, heating installations, screeds and windows. According to the work schedule, we estimate that the delivery will be made in the third quarter of this year ", explains Ana Maria Nemțanu, Sales & Marketing Director, Gran Via Romania, adding:" Of the 300 apartments, 60% have already been pre-contracted , with a monthly average sales of 20 units. "
The Timișoara 58 project has been developed since 2013, in four construction phases, on a plot of land with an area of ​​32,000 sqm (former Frigocom industrial platform) totaling an investment of EUR 45 million in land acquisition, infrastructure, 7 blocks and various facilities such as places parking, driveways or playground for tenants.
Until last year, 500 apartments were delivered, and after the completion of the last phase, the entire community will number 800 units: studios, double studios, two- and three-room apartments, as well as duplex apartments.